WELCOME TO WWW.2SALES.INFO
THIS WEEKS FEATURED ADVERTISED USED MODELS
1716 MISTY HARBOR WITH BIG MOTOR, WITH EXTENDED FENCED DECK PONTOON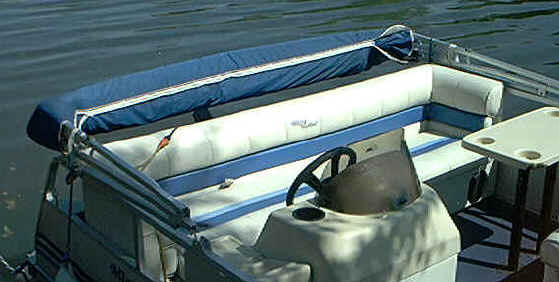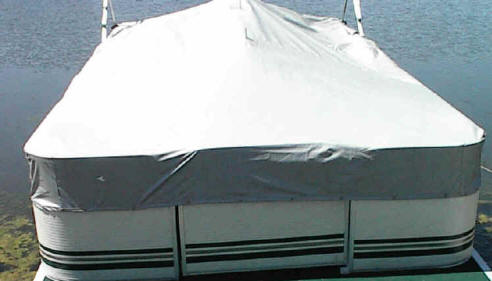 INCLUDES!
STORAGE COVER FOR WINTER OR TO KEEP ON ALL YEAR TO KEEP BOAT LOOKING LIKE NEW


ALSO INCLUDES SEAT COVERS AS PICTURED.
MISTY HARBOR 1716 WITH FLIP FLOP SEAT, UNDER SEAT STORAGE AND TABLE. WITH FULL REAR SEAT AND STORAGE BELOW. 2 COUCHES UP FRONT. SEAT COVERS, $800.00 OPTION. FULL STORAGE COVER IN LIKE NEW CONDITION. WE SOLD TO THIS CUSTOMER NEW. IT HAS NEVER BEEN TRAILERED AS IT WAS ON A PRIVATE LAKE. ONLY $4495.00
CALL OMAHA 402-334-5908 MORE USED PONTOONS NEW PONTOONS
---
---

BASS BABY 2 OR 3 MAN MINNI BASS BOAT WITH 2 SWIVEL SEATS.

THIS MODEL HAS WHEELS TO ASSIST IN ROLLING TO THE WATER. SALE PRICE IS $895.00 DELIVERED TO YOU IN THE USA.

CALL 334-5908 MORE DESCRIPTION DETAILS HERE

---

THIS IS A TIPPLE EXTRA
WIDE JON, WITH 3 SEATS

WELDED DEEP SIDES

CALL 334-5908

CALL TO CHECK OUT USED SELECTION OF GAS MOTORS
CALL 334-5908

---

---

BOW MOUNT OR TRANSOM MOUNT WE HAVE YOU COVERED. WE STOCK TH NEW MINN KOTA PONTOON FOOT CONTROL AND THE E-DRIVE DESIGNED FOR PONTOONS. WE HAVE ELECTRIC MOTORS, ALL STYLES IN STOCK. WE HAVE JUST THE RIGHT MOTOR FOR YOU. NEW MOTORS FROM $99.95

WE SPECIALIZE IN THE LARGE ELECTRIC PONTOON MOTORS AND HAVE NEW AND USED.
MINN KOTA REPAIR CALL 334-5908
THE BOAT DOCTOR OMAHA 334-5908 WWW.ABOATDR.COM

---

AIRPLANE BOAT MOTOR CALL 402-334-5908

---

MINN KOTA PARTS AND REPAIR CALL 402-334-5908

---

PROPELLERS FOR EVERY BRAND. ELECTRIC OR GAS.

YES, PROPELLERS FOR TANAKA, CRUISE N CARRY.

---

NEW PONTOONS, SWIM PLATFORMS, FLOATING DOCKS, PEDDLE BOATS. ENTER HERE

---
THIS WEEKS FEATURED SALE ITEMS
DELUXE CARPETED SWIM DECKS 8X8 TO 8X32 FEET 402-334-5908
FLOATING PEER, FLOATING DOCK, FLOATING SWIM PLATFORM, FLOATING JET SKI SERVICE STATION, OR BUILD YOUR OWN CUSTOM PONTOON.
WWW.BESTBUYDEALERDS.COM, WWW.TORQEEDODEALER.COM, WWW.EZTOWTRAILER.COM, WWW.EZTOWTRAILERS.COM
WWW.MILLARDSALES.COM, WWW.DESOTOLAKE.COM, WWW.ROBERTONSONCYCLE.COM, WWW.ABOATDR.COM,
LANDAU PONTOONS, LANDAU BOATS, STARTCRAFT PONTOONS, PREMIER PONTOONS, WEERES PONTOONS, PALM EACH PONTOONS, PONDTOONS,
SUNNY PONTOONS, CABELAS PONTOONS. PLAYCRAFT, PLAYCRAFT PONTOONS, REI, DICKS SPORTING GOODS, GART BROTHERS, SPORTS AUTHORITY,
AVALON PONTOONS, FORESTER PONTOONS, ELITE PONTOONS, ELETE PONTOONS, CELEBRITY PONTOONS, TINNY TOONS, MITEY TOONS, BASS BABY, BASS BUSTER,
BUSTER BOATS, PRO 12, bass boat for sale, bass fishing boat, bass fishing boat accessory, bass fishing boat accessories, portable bass boat, mini bass boat, 2 man bass boat,
two man bass boat, fishing boat accessory, bass boat, accessory, fishing boat accessories, and bass boat, ELECTRIC BOATS, ELECTRIC PONTOONS, TORQEEDO MOTORS,
TORQEEDO PONTOON, MINN KOTA, MINN KOTA MOTORS, MINN KOTA PONTOON, MOTOR GUIDE MOTORS, RAY MOTORS, RAY ELECTRIC MOTORS,